Voetbal bekers kopen
Bij Verkaik uit Goes heeft u een ruime keuze uit sportprijzen, zoals voetbal bekers, die u na het plaatsten van een bestelling kunt kopen. Van opvallende bokalen tot aan basic medailles en van glazen awards tot aan trofeeën; bij ons vindt u het allemaal!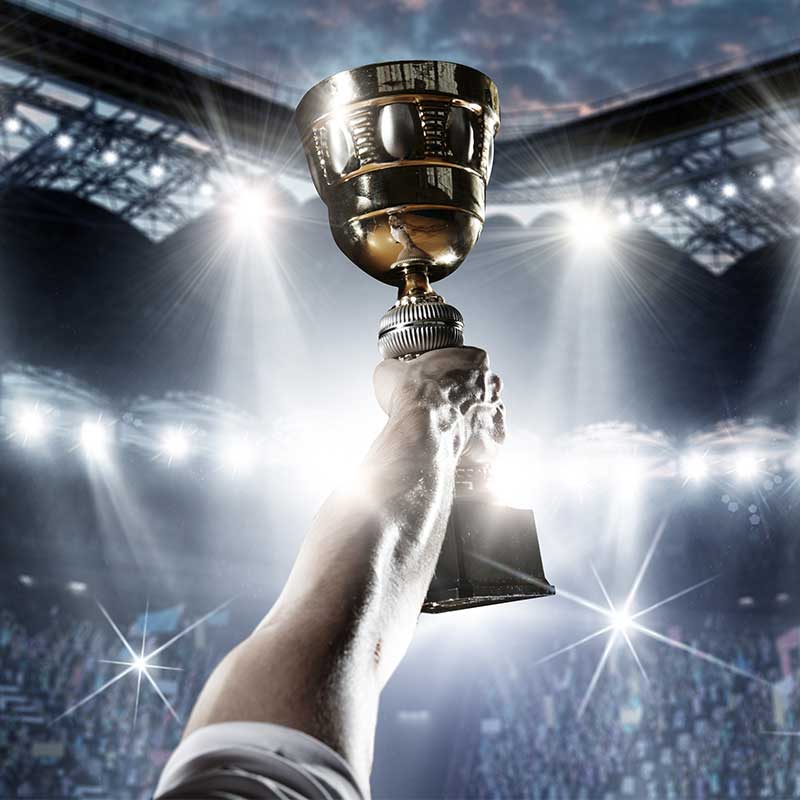 Welk voetbal bekers gaat u kopen?
In onze online catalogus krijgt u een helder beeld van wat er allemaal mogelijk is op het gebied van sportprijzen. De bekers komen in verschillende kleuren en afmetingen en zijn voorzien van een plaatje waarop gegraveerd of gesublimeerd kan worden. Daarnaast kunnen wij ook het logo van de vereniging op de beker plaatsen. Hierdoor kunt u de voetbal bekers voorzien van een unieke en persoonlijke tekst. Sluit u uw evenement of toernooi binnenkort af met gepersonaliseerde bekers van Harrie Verkaik? Doordat wij een groot deel van de door ons aangeboden artikelen zelf graveren, heeft u uw bestelling binnen de kortste keren in huis!
Maak u graveerwensen kenbaar en neem contact op
Heeft u interesse in een van onze voetbal bekers en wilt u deze kopen? Maar wilt u hier nog wel een tekst naar wens op laten graveren? Geef u wensen door tijdens het invullen van het online contactformulier of spreek telefonisch met een van onze medewerkers via het nummer: 0118- 638 050. Onze medewerkers staan u graag te woord.
Meer weten?
Dat kan! Vul in het formulier hier onder eenvoudig uw gegevens en uw vraag in en we komen supersnel bij u terug!